YOUR LUCKY HAT?
I'm sure many of you have read or heard stories about athletes being superstitious, having a lucky hat, a lucky pair of socks, or a particular routine done before games. Hey, I'm not one to judge because I think outdoors people are probably just as superstitious as your athletes are. Who doesn't own a lucky hunting shirt or lucky hat?
The recommended products are a good value or investment for anyone passionate about outdoor hobbies. When possible, I include links to the product. Some of these links may be Amazon or other affiliate links in which I am paid a small commission at no cost to you. All opinions and recommendations are my own.
---
Is The Stormy Kromer The Perfect Lucky Hat?
If you look at superstition in the way of things that bring good luck versus bad luck, it's possible that it can be considered the perfect lucky hat. How is that possible?
One must look at Stormy Kromer's history to believe in this statement. The cap was invented by a semi-professional baseball player, George "Stormy" Kromer, a train engineer. He kept losing his hat on the train and asked his wife, Ida, to sew an earband onto his favorite ball cap to keep his ears warm and the cap from flying off his head.
The Stormy Kromer hat was born in 1903 as George and Ida worked together to design this traditional hat. In Chinese culture, 1903 was the year of the rabbit; what is also associated with rabbits? Yes, lucky rabbit foot! Surely a hat born in the same year as the rabbit must be lucky!
Why Is The Stormy Kromer So Iconic?
The first Stormy Kromer was based on a standard baseball cap blueprint. The cap was stitched from six panels with a higher crown and a pull-down earband tied at the front.This design allowed the headpiece to be anchored and keep the wearer warm.
George was no longer losing his hat, and the first Stormy Kromer was a successful design. His Chicago and Northwestern Railroad co-workers were lining up to have their own.
It wasn't long before engineers from all over the region were topping their heads with this iconic hat. It had become a valuable piece of the train engineer's wardrobe and a symbol of culture and community.
This six-panel cap became a way for others to recognize the train engineer profession while traveling out of state. Those that wore this cap would be nicknamed the "six-pointers."
George and Ida increased production, moved the company to Milwaukee, and ran it until 1965 when it was sold to Richard Grossman. Richard maintained ownership and production of the brand until 2001 when sales had dropped so low that Mr. Grossman was looking to close shop.
Enter Bob Jacquart, who knew it would be a pity to have this company collapse; being a proud owner of a Stormy Kromer cap, he knew he had to inquire about buying the rights to this cap.
A deal was made; Bob already owned a sewing facility in Michigan. Production was moved from Wisconsin to Michigan, where the company is still strong today, and the Stormy Kromer is as popular as ever.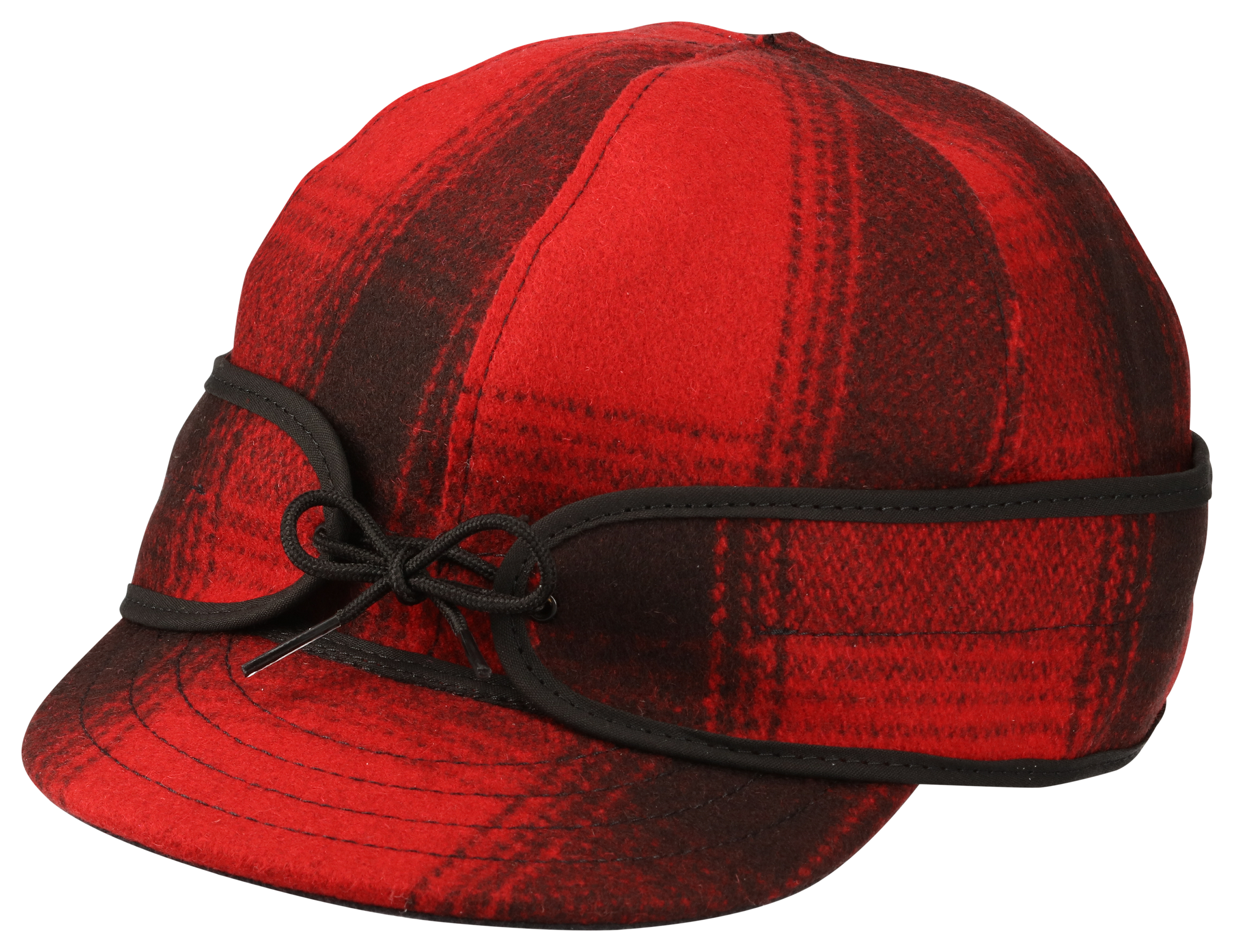 Who Should Own A Stormy Kromer?
I'm sure if you asked Bob this question, he would say everyone! Being an avid outdoorsman, I would tire wearing the traditional stocking cap to keep my head warm and would find them uncomfortable over time.
I often prefer to wear a baseball cap style, and you will often find my head covered in one, so the Stormy Kromer was an easy-to-wear hat when I put it on my head for the first time.
The first Stormy Kromer I owned was a gift given to me this year. My girlfriend had asked me, "what have you always wanted but never bought for yourself." I thought about it for a while, and then it just jumped out of my mouth "Stormy Kromer!" I don't think I will ever forget the feeling as I donned this unique cap on Christmas morning. The first moment I slid the cap over my thinning and graying hair, I thought I heard a big Yooper HELLO, just as if I were a member of the Soady Deer Camp.
This new hat felt like I had been wearing it for years; it was comfortable and felt broken in already. The Wisconsin winters will no longer be freezing my head as the iconic Stormy Kromer Original Cap now protects me in the red plaid!
I recently fished at an ice fishing tournament in Rib Lake, WI. The fundraising event after the fishing looked like I was standing in a Stormy Kromer family union. I saw so many different colors and designs on Stormy Kromer caps; I felt like a little kid in a puppy shop just looking at all the various choices; I wondered what my next one would be.
Final Thoughts – What's Not To Love About The Stormy Kromer?
You will never know the true definition of the perfect hat until you put one of these on your head. In the short time I have owned mine, I have worn it almost daily, running errands, ice fishing, and hiking in the woods, and each time I do, it just brings a feeling of comfort.
The fit is customizable to your head size; you will need to measure your head size for the perfect fit. The most common size is 7 3/8 for men and 7 1/8 for women. Stormy has a helpful sizing video to ensure you get the ideal fit. Click here.
So far, the only downside I see to a Stormy Kromer is that when hot summer months soon come into season, the Stormy will have to be put onto a shelf and wait again for those cool crisp fall mornings before it comes back into my wardrobe.
Get your Stormy Kromer now, share your picture on Instagram, tag Thankful Outdoors in your post and send us a copy so that we can share with our fans how you are enjoying your Stormy Kromer!
Celebrate The Experience!